Commercial Drywall & Light Gauge Metal Framing
M.O. Inc. specializes in cold formed light gauge metal stud framing and engineering that will match your specifications. We also construct fire, shaft, and sound wall gypsum assemblies, as well as detailed soffits, drywall ceilings, and knock down and Level 5 finishes.
Acoustical Ceilings
We specialize in the installation of all types of acoustical ceiling products to help reduce unwanted noise.
We have experience working with acoustical ceiling products ranging from standard grid and tile ceilings to specialty custom wood and metal ceiling systems.
Acoustical Wall Panels
M.O. Inc. can install prefabricated acoustical wall panels per specs and
project requirements for any project requiring sound absorption.
Sound/Thermal Insulation
We offer installation of all types of in wall/ceiling sound and thermal batt insulation solutions.
Our specialties include Sound Attenuation Batts (SAB) and Sound Attenuation Fire Batts (SAFB) for noise absorption, and Rigid Foam Insulation.
Exterior Construction/EIFS
Our exterior construction services include engineered exterior cold formed heavy gauge metal stud wall systems for load-bearing walls and Exterior Insulation and Finish Systems (EIFS).
General/Rough Carpentry
M.O. Inc.'s general and rough carpentry services include furnishing and installation of fire rated wood blocking, exterior sheathing, phone boards, and plywood decking.
No matter what your general or rough carpentry needs are, we can take care of them.
Doors/Frames
Allow M.O. Inc. to install your hollow metal frames, doors, and hardware.
It's just one more piece of the scope you do not have to worry about.
Residential Drywall
We offer turnkey drywall hanging and finishing for wood framed projects
such as apartments, condos, and other multi-family housing structures.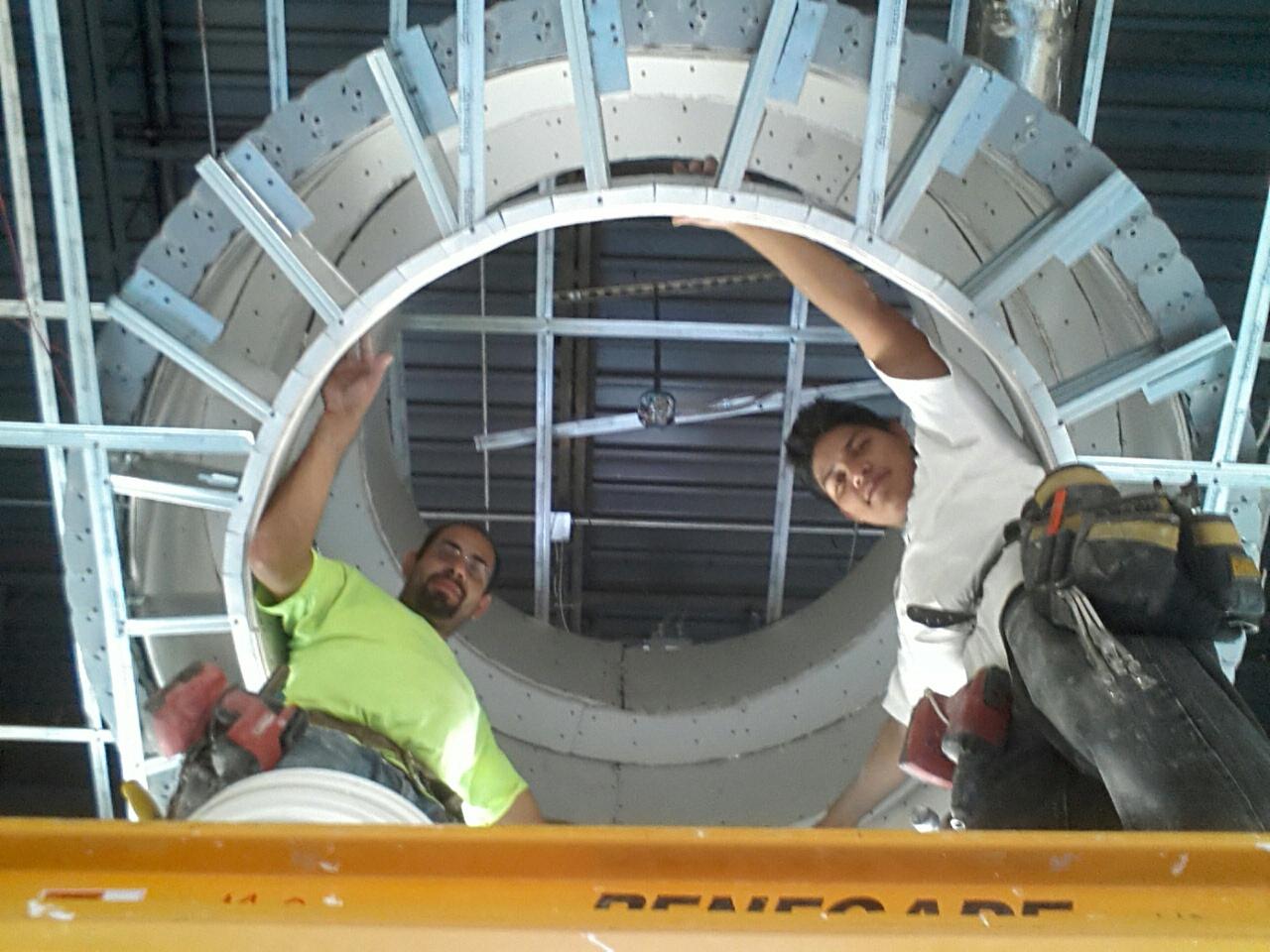 Commitment to Safety
We are committed to providing a safe workplace to ensure that all members of the M.O. Inc. team, as well as our customers, tradespeople, and other individuals working on the job site can complete their work with minimal risk of injury. By taking a proactive approach to safety, we can work more efficiently to complete the job and reduce lost time.
Industries Served
M.O. Inc. specializes in serving commercial clients throughout the Southeast.
The types of projects we have worked on include:
Class A & B Office Renovations
Tenant Fit-Out or Fit-Up
Tenant Work
Retail Fit-Out or Fit-Up
Medical
Multi-Family
Ground Up Base Building
Exteriors